Seabee Sites on the Internet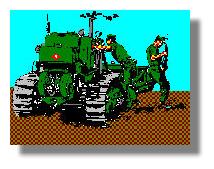 Like many segments of American society, Seabees are joining the information age. While the bulldozer and hammer remain our primary tools, the keyboard and modem are becoming equally important.
Seabee History
The Seabees have a rich and colorful history. Read once, and you'll come back for more.
Korean War Seabees


Though many Seabees served in the combat zone during the Korean War, building airfields, bridges and troop housing, many other Seabees during the Korean War served in other parts of the world to keep innocent people free from communist tyranny.
Seabee Order of Battle
All of the official Seabee homepages are listed here. From the two major command and control units -- 2nd Brigade in Little Creek, Virginia and 3rd Brigade in Pearl Harbor, Hawaii -- to the vast logistical support mechanism, the Seabees are the engineering force of choice.
CEC and Seabee Museum
Visit the world famous Seabee Museum at NCBC Port Hueneme, California and take the monthly SeabeeQ--a quiz designed to test your knowledge of the Seabees.
Navy Seabee Veterans of America
The NSVA's purpose is to "promote and strengthen comradeship between members and to preserve 'service-created friendships.'" Membership is open to all Seabees.
Seabee Memorial Scholarship Association
The SMSA provides scholarships for sons, daughters, and grandchildren of Seabees, both past and present, active, reserve, or retired.
CEC and Seabee Historical Foundation
The CEC/ Seabee Historical Foundation is a non-profit organization whose purpose is to ensure that the proud heritage and rich history of the Navy's Civil Engineer Corps and the Navy's military construction force, the Seabees, are properly documented, preserved and maintained. Public awareness of the contributions and accomplishments of the Seabees and the Civil Engineer Corps is a primary goal.